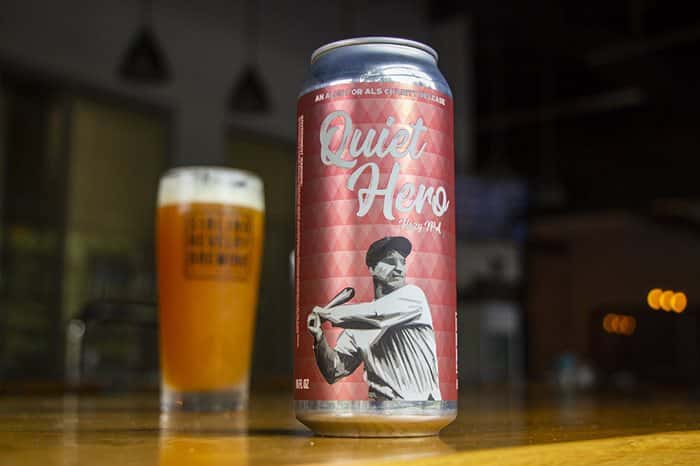 SRB Releases Quiet Hero Hazy IPA
SRB Releases Quiet Hero Hazy IPA
We are excited to announce the release of our 2018 Ales for ALS charity beer – Quiet Hero Hazy IPA! Inspired by one of baseball's greatest players, this limited beer swings for the fences with a stunning exclusive hop blend provided by Ales for ALS. A portion of every sale of Quiet Hero, be it a pint or a 4-pack, will be donated toward ALS research.
What Is Ales for ALS?
Cheryl Hanses has nine family members who she knows passed of ALS or are currently battling the disease. Her family has one of the identified mutant genes that causes ALS. Her husband, Mike Smith, is a third-generation hop farmer in Yakima, WA; his family has been growing hops since 1932. Cheryl and Mike leveraged their connections within the hop growing and brewing communities to help support their efforts to raise money for the ALS Therapy Development Institute (ALS TDI).Since 2013, the Ales for ALS™ program has raised over $1,750,000 for ALS research at the ALS Therapy Development Institute. The cause was piloted by by Cheryl Hanses, who's family has had been affected by ALS. Learn more at alesforals.com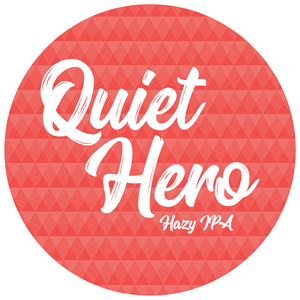 About Quiet Hero
Quiet Hero is an incredible hazy IPA brewed with the Ales for ALS 2018 hop blend. The name was inspired by one of baseball's greatest players, nicknamed the "Quiet Hero" because he never boasted about his immeasurable talent. This year's ALS for ALS hop blend includes Simcoe®, Eukuanot™, Loral™, HBC 438, HBC 344, HBC 630, and HBC 520. The result is an IPA with an aroma dominated by fresh citrus and complemented with herb and spice. Medium bodied and rounded with a hazy texture, this IPA finishes dry with a light citrus bite.ABV: 7%
IBU: 45
Malt: Pale, Munich, Vienna, Wheat, Oats
Hops: 2018 Ales for ALS Blend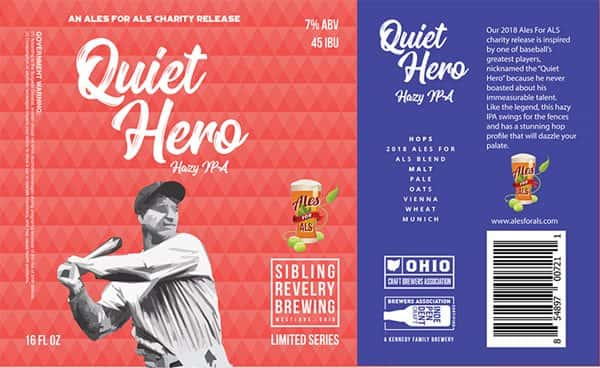 Label Design
For this special release, we wanted Quiet Hero to be unique and eye-catching. So, we experiented with a new type of label design. Taking cues from our previous charity release Favorite Sister and our Descendant Series, Quiet Hero boasts a metallic red red background that gleams and shines – you'll be able to notice it right away. (Red is the calling color of ALS awareness, too!) The focal point is a cool script typeface with a baseball player swinging for the fences in a slick matte coating. To the right, you'll find the ABV and IBU, with the SRB logo and the "Limited Series" denotation. Last but not least, the Ales for ALS logo is presented right above the SRB logo, as well as on the back of the logo below the beer's description.
Availability
Quiet Hero is available on draft and in limited 16oz 4-pack cans now in the SRB taproom. Pints are $7, and 4-packs are $13. Quiet Hero has already shipped out to select accounts in cases and kegs. So, keep an eye out in your favorite local stores! Quiet Hero is a limited, one time release.